Full Time
This position has been filled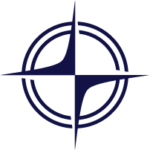 Website Axiom Property Management
Accounting Manager Opportunity
Axiom Family of Companies (AFC) based out of Kansas City, has five separate companies underneath the AFC banner: Axiom Equities, Axiom Property Management, Green Rocket Services, Axiom Commercial Property Management and Swyft Property Care. AFC is a fast-growing company that was founded in 2013 and currently has over 100 associates.
Accounting Manager
AFC has an immediate opportunity for an Accounting Manager to provide oversite and leadership to a team which currently consists of 5 direct reports. The current Accounting Manager has been promoted into another role within the organization.
The responsibilities of the position will include:
Monthly and annual financial reporting for 60+ entities
Annual budget preparation and monthly/quarterly variance reporting
Oversight of Accounts Payable and weekly check batch/ACH processing responsibilities
Oversight of subsidiary customer billing
Engagement/Oversight of annual external financial audit and regulatory reporting
Oversight of company credit card reconciliation
Oversight of utility management services
Work closely with tax preparatory firm (reclass entries, depreciation opportunities, reporting, etc.) on tax returns for 30 entities
Experience & Requirements:
3-5 years of relevant and well-rounded accounting experience
Minimum of 2 years supervisory experience
B.S. in Accounting
Public accounting experience preferred
Certified Professional Accounting designation preferred
Property management and Yardi software experience a plus
Axiom Property Management is part of the Axiom Family of Companies and offers….
Awesome Work Community
We take care of each other. We treat others the way we would like to be treated.
You're more than "just an employee" here- each person is highly valued.
Leadership (including the owners of this company) is approachable, engaged, and genuinely
care about our people.
We hold frequent company gatherings to build relationships, recognize associates, and have fun
There are ongoing community service opportunities to make a real impact in our city.
Great Pay and Benefits
Annual Pay: $65,000 to $85,000
Average Quarterly Bonus: $1,500
Monthly phone allowance
We offer benefits that are designed with our associates in mind.  For full-time associates, they will be able to participate in medical, dental, life, short and long-term disability, 401(k) with company match, and an associate rent discount of 20% if they choose to live in one of our Axiom apartment communities.
Medical, dental, and vision insurance
Company-paid short and long-term disability and life insurance
Retirement plan with up to 4% company match
Paid time off
7 Paid holidays
Tuition reimbursement
Special property discount on rent (20%)
Real Career Growth and Opportunities
We're a healthy, growing company that rewards those who embody our values and deliver real value.
Our managers are interested in your personal goals and long-term career.
Training and development opportunities are available in many areas, including technical apprenticeship programs and official certifications.
Tuition reimbursement is also available if you decide to further your education. We support and encourage learning new skills and ongoing leadership development.