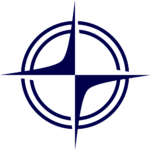 Website Axiom Property Management
Bilingual Care Center Representative
Axiom Property Management, based out of Kansas City, is an owner/operator in the multifamily industry with more than 20 properties in the Kansas City market.
Bilingual Care Center Representative
Axiom Property Management has an immediate opportunity for an English/Spanish Bi-Lingual Care Center Representative to joint our Care Center Team at our Home Office.
Axiom Family of Companies is seeking a Bilingual Care Center Representative to join our fast-growing company's Care Center Team at our Home Office. The responsibilities will include, but are not limited to, answering the phone for prospective residents and current residents, validating advertising to ensure it matches current market rates at our properties, corresponding with prospective and current residents via e-mail and potentially helping with on-site leasing. In addition, the candidate will assist the accounting department with tasks such as: stuffing envelopes, filing, shredding documents, etc. The position will also occasionally assist HR with recruiting needs.
Experience & Requirements:
Computer skills with knowledge of Microsoft Office and advanced understanding of Microsoft
Excel preferred
Valid Driver's License
Bilingual (English/Spanish)
Positive references
Axiom Property Management is part of the Axiom Family of Companies and offers….
Awesome Work Community
We take care of each other. We treat others the way we would like to be treated.
You're more than "just an employee" here- each person is highly valued.
Leadership (including the owners of this company) is approachable, engaged, and genuinely care about our people.
We hold frequent company gatherings to build relationships, recognize associates, and have fun
There are ongoing community service opportunities to make a real impact in our city.
Great Pay and Benefits
Base Annual Rate: $15/hr to $18/hr
We offer benefits that are designed with our associates in mind. For full-time associates, they will be able to participate in medical, dental, life, short and long-term disability, 401(k) with company match.
Medical, dental, and vision insurance
Company-paid short and long-term disability and life insurance
Retirement plan with up to 4% company match
Paid time off
7 Paid holidays
Tuition reimbursement
Real Career Growth and Opportunities
We're a healthy, growing company that rewards those who embody our values and deliver real value.
Our managers are interested in your personal goals and long-term career.
Training and development opportunities are available in many areas, including technical apprenticeship programs and official certifications.
Tuition reimbursement is also available if you decide to further your education. We support and encourage learning new skills and ongoing leadership development.