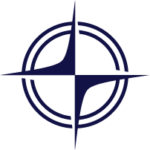 Grounds Technician
Axiom Property Management, based out of Kansas City, is an owner/operator in the multifamily industry with more than 20 properties in the Kansas City market.
We are looking for future associates who can live out our cultural values called our 3 "Biggies".
We treat people the way we want to be treated
We do the right thing ESPECIALLY when no one is looking
We ask for help when we need it
Grounds Technician
Axiom Property Management has an immediate opportunity for a Grounds Technician/AFC Apprentice based at our properties primarily in Olathe, Kansas but will also service our other Kansas properties in Gardner, Spring Hill, Tonganoxie, Leavenworth, Shawnee, Mission, and Kansas City, Kansas.
The responsibilities of the position will include the upkeep of the grounds including the removal of litter, debris, and pet droppings, upkeep of the hallways, and trash-outs of vacant units. In addition, the Grounds Technician/AFC Apprentice may assist with maintenance tickets, make readies, and other tasks assigned by the Regional Maintenance Manager or the Community Manager.
**Base Hourly Rate: $16/hr to $18/hr**
Experience & Requirements:
Ability to pass a background/driving record check
Ability to pass a drug screen
Valid Driver's License
Positive references
Axiom Property Management is part of the Axiom Family of Companies and offers….
Awesome Work Community
Great Pay and Benefits
Real Career Growth and Opportunities