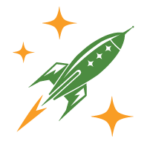 Maintenance Technician Opportunity
Green Rocket Services (GRS) exists to be an extension of an apartment building's on-site team. GRS is a subsidiary of Axiom Family of Companies which is based out of Kansas City and is an owner/operator in the multifamily industry with more than 20 properties in the Kansas City market.
We are looking for future associates who can live out our cultural values which we call our 3 "Biggies".
We treat people the way we want to be treated
We do the right thing ESPECIALLY when no one is looking
We ask for help when we need it
Maintenance Technician (Light Construction Focus)
Green Rocket Services has an immediate opportunity for a Maintenance Technician that will join our team in servicing properties in the greater Kansas City area.
The responsibilities of the position will involve light construction projects (installing tub surrounds, windows, decks, cabinet work etc.) as well as resolving service tickets generated from residents, performing preventative maintenance/repair and the properties. Experience with troubleshooting electrical, plumbing, general carpentry, and appliance repair will be necessary to handle the day-to-day maintenance of the properties.
**Base Hourly Rate: $22/hr to $24/hr**
Experience & Requirements:
3-5 years of relevant and well-rounded maintenance experience in the multi-family industry
Valid Driver's License
Reliable Transportation
Positive references
Axiom Property Management is part of the Axiom Family of Companies and offers….
Awesome Work Community
Great Pay and Benefits
Real Career Growth and Opportunities