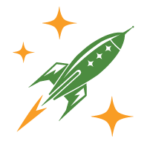 Green Rocket Services
Green Rocket Services is a smart maintenance and rehab company built just for apartments. We exist to come alongside apartment managers, maintenance leaders, and real estate investors to help them boost their capacity with a team that delivers. We serve as an extension of an apartment building's on-site team and specialize in make-readies, maintenance, HVAC, and full or partial rehabs.
Green Rocket Services is part of the Axiom Family of Companies and offers….
Awesome Work Community
Great Pay and Benefits
Exciting Career and Growth Opportunities
Senior Make Ready Technician
Green Rocket Services is expanding throughout the Kansas City metro area and has an immediate opportunity for a Senior Make Ready Technician.
The primary responsibility of the position is to ensure that all vacated apartments are
thoroughly restored to "market ready" status in a timely manner and according to the
Make Ready Lead's timetable.
This Position Includes:
Being part of an exciting company growth story surrounded by people that care
Incentive bonus program for additional income
No out-of-town travel
Training and mentoring opportunities
Great Pay and Benefits
Base Hourly Rate: $16-19/hour
We offer benefits that are designed with our associates in mind. For full-time associates, they will be able to participate in medical, dental, life, short- and long-term disability, 401(k) with company match, and an associate rent discount of 20% if they choose to live in one of our Axiom apartment communities.
Medical, dental, and vision insurance
Short and long-term disability insurance
Retirement plan with company match
Paid time off
Tuition reimbursement
Special discount on rent (20%)
Experience & Requirements:
2-3 years of experience is a must
Ability to lead 1-2 other Make Ready Technicians
Ability to pass a criminal/driving record check
Valid Driver's License
Positive references