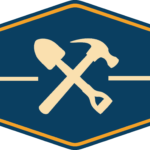 Website Swyft Property Care
Mow Crew Technician
Axiom Family of Companies, based out of Kansas City, is an owner/operator in the multifamily industry with more than 20 properties in the Kansas City and Lincoln, Nebraska markets. On January 1, 2021 we launched our Commercial Lawn Maintenance and Landscape Company SWYFT and have an immediate opportunity for a Mow Crew Technician to join our team.
Position Responsibilities:
The position responsibilities will include but are not limited to performing lawn and landscape maintenance activities such as mowing, string trimming, blowing off paved areas and beds, weed control, spring and fall cleanups. The position may also assist with mulching, shrub trimming, and planting (primarily trees, shrubs, flowers).
Experience & Requirements:
No experience in lawn maintenance required
Familiarity with equipment such as mowers, blowers, string trimmers, etc.
Reliable transportation
Attention to detail
Positive references
SWYFT is part of the Axiom Family of Companies and offers….
Awesome Work Community
We take care of each other. We treat others the way we would like to be treated.
You're more than "just an employee" here- each person is highly valued.
Leadership (including the owners of this company) is approachable, engaged, and genuinely care about our people.
We hold frequent company gatherings to build relationships, recognize associates, and have fun
There are ongoing community service opportunities to make a real impact in our city.
Great Pay and Benefits
Base Annual Rate: $16/hr to $18/hr
We offer benefits that are designed with our associates in mind.  For full-time associates, they will be able to participate in medical, dental, life, short and long-term disability, 401(k) with company match, and an associate rent discount of 20% if they choose to live in one of our Axiom apartment communities.
Medical, dental, and vision insurance
Company-paid short and long-term disability and life insurance
Retirement plan with up to 4% company match
Paid time off
7 Paid holidays
Tuition reimbursement
Special property discount on rent (20%)
Real Career Growth and Opportunities
We're a healthy, growing company that rewards those who embody our values and deliver real value.
Our managers are interested in your personal goals and long-term career.
Training and development opportunities are available in many areas, including technical apprenticeship programs and official certifications.
Tuition reimbursement is also available if you decide to further your education. We support and encourage learning new skills and ongoing leadership development.