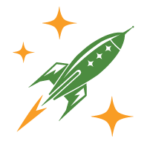 Website Green Rocket Services
fine people serving fine people
General Manager Opportunity
Green Rocket Services (GRS) is a smart maintenance and rehab company built primarily to service the multifamily and commercial property management industry. GRS exists to come alongside apartment managers, maintenance leaders, and real estate investors to help them boost their capacity with a team that delivers. In addition, GRS serves as an extension of an apartment building's on-site team and specialize in HVAC, painting, maintenance, and construction services for partial and full rehab projects.
General Manager
Green Rocket Services has an immediate opportunity for a General Manager to grow, optimize, and manage the daily operations of the enterprise. This position is for a person looking for an opportunity, not just a job. This role must continue to develop what has been fruitful historically, while at the same time creatively and enthusiastically expanding the enterprise.
The primary responsibility of this position is to oversee the service offerings in an organized manner while optimizing and growing activities in a way that makes perfect sense.
What You'll Do:
LEAD, MANAGE, ACCOUNTABILITY
Leads by example by living out Axiom Family of Company values while creating economic value. Rewards and recognizes excellent work and disciplines when necessary. Delivers on commitments specific to each business unit (paint, HVAC, maintenance, and construction services) and is responsible for overall company commitments: Sales Revenue, Gross and Net Profit.
GET WORK
Committed to keeping the "pipeline" full so that each business unit's objectives are being achieved. Oversees all aspects of company initiatives from securing sales to receiving payment for services rendered.
GET WORK DONE
Ensures work is completed to GRS standards of operations. Checks work to assure that work is completed safely and that the quality meets or exceeds customer expectations. Works with GRS leaders to ensure that jobs are completed correctly and to coach on learning opportunities were necessary.
MAKE CUSTOMERS HAPPY
Reviews customer feedback and leads and participates in coaching GRS Leads to confirm that customer expectations are met.
MAKE MONEY
Participates in establishing GRS's budget and holds GRS Leads accountable in ensuring that commitments and budgets for each business unit are at minimum achieved.
Green Rocket Services is part of The Axiom Family of Companies and offers….
Awesome Work Community
We take care of each other. We treat others the way we would like to be treated.
You're more than "just an employee" here- each person is highly valued.
Leadership (including the owners of this company) is approachable, engaged, and genuinely care about our people.
We hold frequent company gatherings to build relationships, recognize associates, and have fun.
There are ongoing community service opportunities to make a real impact in our city.
Great Pay and Benefits:
From $110,000 annual base salary plus bonus
We offer benefits that are designed with our associates in mind. For full-time associates, they will be able to participate in:
Medical, dental, and vision insurance
401 (k) match – 100% first 3 percent and 50% next 2 percent contributed
Short and long-term disability insurance
Robust paid time off plan
Tuition reimbursement
Special discount on rent (20%)
Real Career Growth and Opportunities
We're a healthy, growing company that rewards those who embody our values and deliver real value.
Our managers are interested in your personal goals and long-term career.Training and development opportunities are available in many areas, including technical apprenticeship programs and official certifications.
Tuition reimbursement is also available if you decide to further your education. We support and encourage learning new skills and ongoing leadership development.
Experience & Requirements:
Minimum of 7 years of relevant progressive management experience leading teams over 10 associates within a similar industry(s)
Experienced with Microsoft Products
Previous experience with construction software and CRM software a plus
Positive references